Secure, Flexible, Instant & Eco-friendly
BUYVCC presents you with a virtual credit card (VCC), a secure & instant way to access your credit card. No need to carry your plastic credit card everywhere.
We offer virtual/prepaid visa cards for online shopping and payment worldwide.
No more lengthy process and documentation. Access unlimited shopping without exposing the details of your actual physical credit card.
Our Cards are supported by all the major payment gateways like Stripe and PayPal.
Our VCCs with all the major services like Google AdWords, amazon, Netflix, and more.
Safe & Secure
We secured BUYVCC® virtual credit card with 128bit encryption for enhanced security. 3D security code & 2-step verification provides unbreachable security.
Globally Accepted
Shop across millions of stores around the world where mastercard and visa is accepted.
Independent
BUYVCC® virtual credit card is completely independent and fully anonymous. It is not associated with any of your existing financial products or services.
🗸 Get a VCC instantly with no hassle
🗸 No need to carry your plastic credit card every time
🗸 A VCC remains online, thus eliminating the risk of damage and theft 
🗸 BUYVCC® offers an instant card generation and blocking facility
🗸 Shop anonymously with VCC without exposing your actual credit card details
🗸 A disposable credit card can be issued to anyone. No strict guidelines and complicated procedures.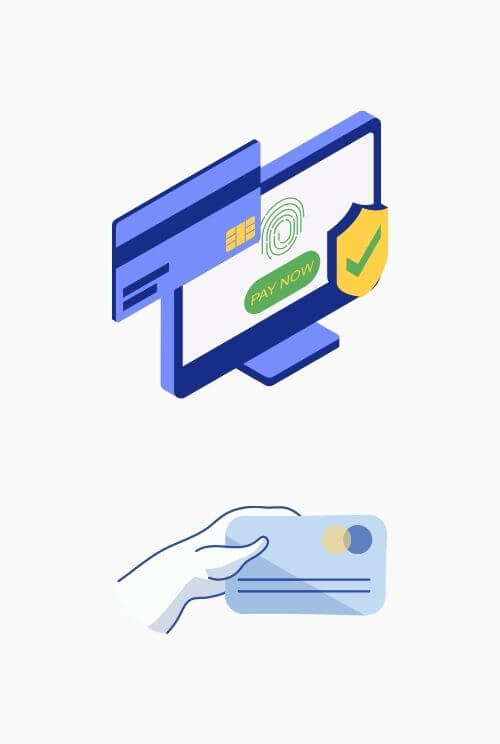 Is your existing card not working ?
Sometimes your local credit/debit card does not work in international stores.
We have you covered, our VCC works with all online marketplaces around the world.
How Will it get delivered ?
After you make the purchase the card details will be delivered to your billing email address which you enter at the time of purchase. You may also contact us if you have any queries regarding your order.
More About Virtual Credit cards
A virtual credit card (VCC) is also known by many other names as well viz; prepaid card, digital card, electronic card, virtual card, bank card or eCard. It is a digitally created alternative to your existing physical credit card. 
It allows you to do unlimited online transactions without sharing your primary credit card credentials or account details with the merchant every time. With a VCC, you don't have to worry about your card getting damaged or stolen. Virtual credit cards are safe, convenient and easy to use. 
Please keep in mind that a VCC is only available for online transactions. You can not use it for physical swipes.